ADA Handbook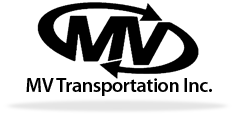 RTS has prepared a handbook for riders using or interested in its ADA service. The handbook may be downloaded using the links below. You will need Adobe Acrobat Reader to view and print these documents. To download the latest version of this FREE software, click on the Acrobat Reader icon below. If you have trouble using Acrobat Reader, consult the "help" manual included with the software.
Download related documents
Fixed Routes and City Maps (pdf)
MV Rider's Guide, Audio Version (mp3)
RTS Rider's Guide, Audio Version (mp3)
For ADA eligibility information, please refer to the ADA Paratransit Eligibility Manual at ADA Paratransit Eligibility Manual
ADA Complementary Paratransit Service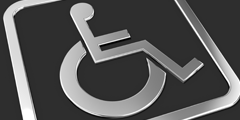 The ADA Complementary Paratransit Services also provides door-to-door service to anyone paratransit certified on an appointment basis. Lift-equipped RTS vehicle service is also provided for persons with disabilities. Service requests must be placed the day before the trip is required. Call MV Transportation at (352) 375-2784, Sunday through Friday from 8:00 a.m. to 5:00 p.m., to schedule a ride.
MV Transportation
MV Transportation is the Community Transportation Coordinator (CTC) for all paratransit services. MV Transportation processes all paratransit reservations, customer service and cancellation requests.
Questions or concerns regarding trip reservations, cancellations or pick up times should be directed to:
MV TRANSPORTATION
General Manager: Helen Perez
3713 SW 42nd Avenue
Suite 2 and 3
Gainesville, FL 32608
Phone: (352) 375-2784
For more information contact Millie Crawford, ADA Coordinator, at (352) 334-2650 or email crawfordma1@cityofgainesville.org
ADA Schedules
Large print schedules for the visually impaired are available upon request and free of charge from RTS. Please allow 5-10 working days.
Contact Millie Crawford at (352) 334-2650 or email crawfordma1@cityofgainesville.org for more information.
Fares
ADA paratransit service is $3.00 per trip.
Personal Care Attendant (PCA)
A Personal Care Attendant may travel free with a certified rider. Please mention that a working PCA is traveling with you when you reserve a ride. Also, a working service animal may accompany you at all times on fixed route and paratransit service. Other companions pay the full $3.00 fare. Space is provided for at least one companion to travel with you. This spouse, child, friend or other person pays the full $3.00 fare. RTS may allow more than one companion to travel with you if space permits. Please mention that a companion is traveling with you when you reserve your trip.
Wheelchair Restrictions
Wheelchair means a mobility aid belonging to any class of three or more wheeled devices, usable indoors designed or modified for and used by individuals with mobility impairments, whether operated manually or powered. Passengers whose wheelchairs exceed the weight standards will be required to use the paratransit service. RTS lifts are only rated to lift 600 lbs. If the combined weight of you and your chair exceed 600 lbs. you can not be accommodated on the fixed route and are asked to use MV Transportation. Their lifts are rated to 800 lbs.
Reduced Fares on the Fixed Route System
Individuals who are ADA certified ride FREE on RTS fixed route buses - just show your ADA ID card. People with Medicaid or Medicare may also show their ID card for a reduced fare on fixed route service.
After 9:00 pm service area
Service after 9:00 pm is restricted to within 3/4 of a mile from Routes 1, 5, 9, 12, 15, 16, 20, 34, 35 and 36. See map showing areas available for after 9:00 pm service. Trip reservations can be made up to 14 days in advance. Same day reservations generally cannot be accommodated, but check with MV Transportation to see if they have the availability to accommodate such requests. Reservations will be taken through MV/Paratransit 8:00 am - 5:00 pm Monday - Saturday. Voicemail is available Sunday morning between 8:00 am and 10:00 am to take reservations for ADA riders only. After 10:00 am Sunday, reservation staff is available to place trip reservations until 5:00 pm.